Ten Thousand Idiots, by Nirav Christophe, teaches you how to write good theatre scripts. But underneath, it is also a case study of how we can free up, accelerate and deepen the creative process. It also looks at what art education could look like for hybrid artists.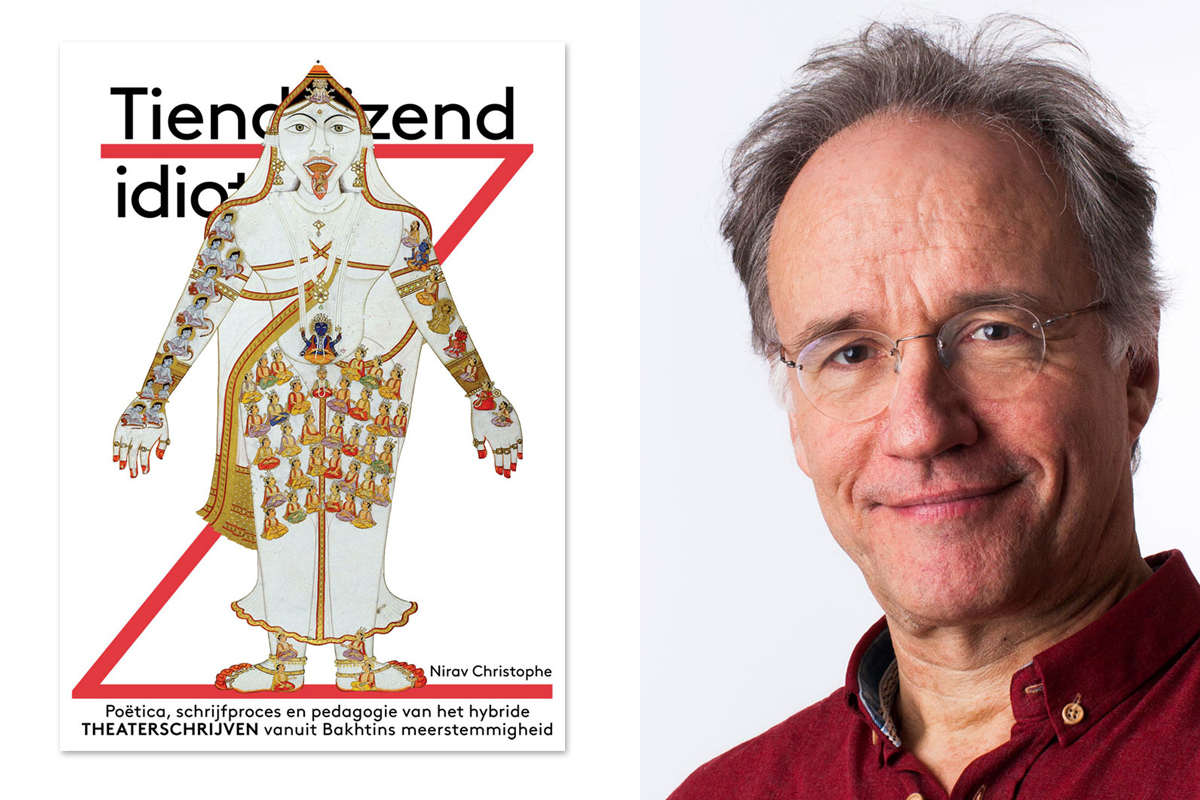 About the author
Nirav Christophe is a writer, dramaturge, lecturer and researcher. He studied Dutch Language and Literature, and Theatre Studies. The multivocalism he writes about is also part of himself and of the work he does. He works on the basis of many roles, switching between them often and rapidly. He always finds his form in text: performative, for theatre, plays and also for research. Christophe leads the HKU Performative Creative Processes professorship.
Others about 'Ten Thousand Idiots'
"In this way, writing for theatre can become a form of artistic research; a practical piece of dramaturgy"
- Klaas Tindemans (Royal Institute of Theatre, Cinema and Sound) Brussels
Order now
ISBN: 978 90 6403 8273 (NL)
(€26,50 including shipment within the Netherlands)
Order Dutch version

ISBN: 9 78 6403 8730 (ENG)
(€26.50 including shipment within the Netherlands)
Order English version

Download this book

For international shipments, please get in touch before placing your order.
We will inform you about the correct shipping costs.
Mail to hkupress@hku.nl.