What happens exactly to children when they have an absence? Documentary maker Maartje Nevejan, who dealt with absences herself in childhood, talked about this with countless neurologists, epilepsy experts, the actual children, and their parents. Her conclusions turn the theory of absences on its head: 'The assumption that nothing happens during those timeouts is wrong,' says Nevejan. 'It turns out that children are seeing, hearing and experiencing all kinds of things. Whole fairy tales can pass before them. They just don't have the words to describe what they experience.'
Trans-medial
Together with the HKU professorship Performative Creative Processes, Nevejan went looking for a language to express these often frightening and misunderstood experiences. "If You Are Not There Where Are You" is both the project's title and its main question. Nirav Christophe and Henny Dörr matched nine artists from various disciplines to nine experience experts – young people who have this type of epilepsy. In close cooperation, the duos, each in their own way, translated the invisible experiences into something that can be seen, heard and understood.

This led to much more than only the nine artworks that went across the country in the travelling exposition Mapping the Experience. 'The quality of this project lies in the fact that it became trans-medial,' Christophe explains. It comes with a book in which the whole research process and its results can be read and viewed. An even more direct appeal to the imagination is the VR set that offers a personal experience of an absence. Lastly, with last year's award-winning documentary 'Are You There', Nevejan added a firm closing statement to the project.
Fifteen shades of black
The artworks range from a music composition and novel to an art installation and painting. Visual artist Ruud Lanfermeijer and two Bachelor students of Interactive Performance Design created a painting that expresses the emotions of Mick. At first Mick thought he was perhaps less qualified for the research, because he doesn't experience that much during his absences: all he sees is black. Lanfermeijer took him to Stedelijk Museum, where they sat a long time in front of the large blue planes painted by Barnett Newman. In his studio, he then showed Mick no less than fifteen shades of black, from which he could pick the kind of black that he sees. The enormous painting that Lanfermeijer made, shows Mick lying amid the blackness he always falls into. Yet is also displays is his own upright depiction, as an observer that is looking at what he usually cannot see. Christophe: 'The painting is not just about the moments when he is shortly no longer there, but also about the feelings he has about that. The remarkable thing is that, since this project, Mick's absences have significantly reduced.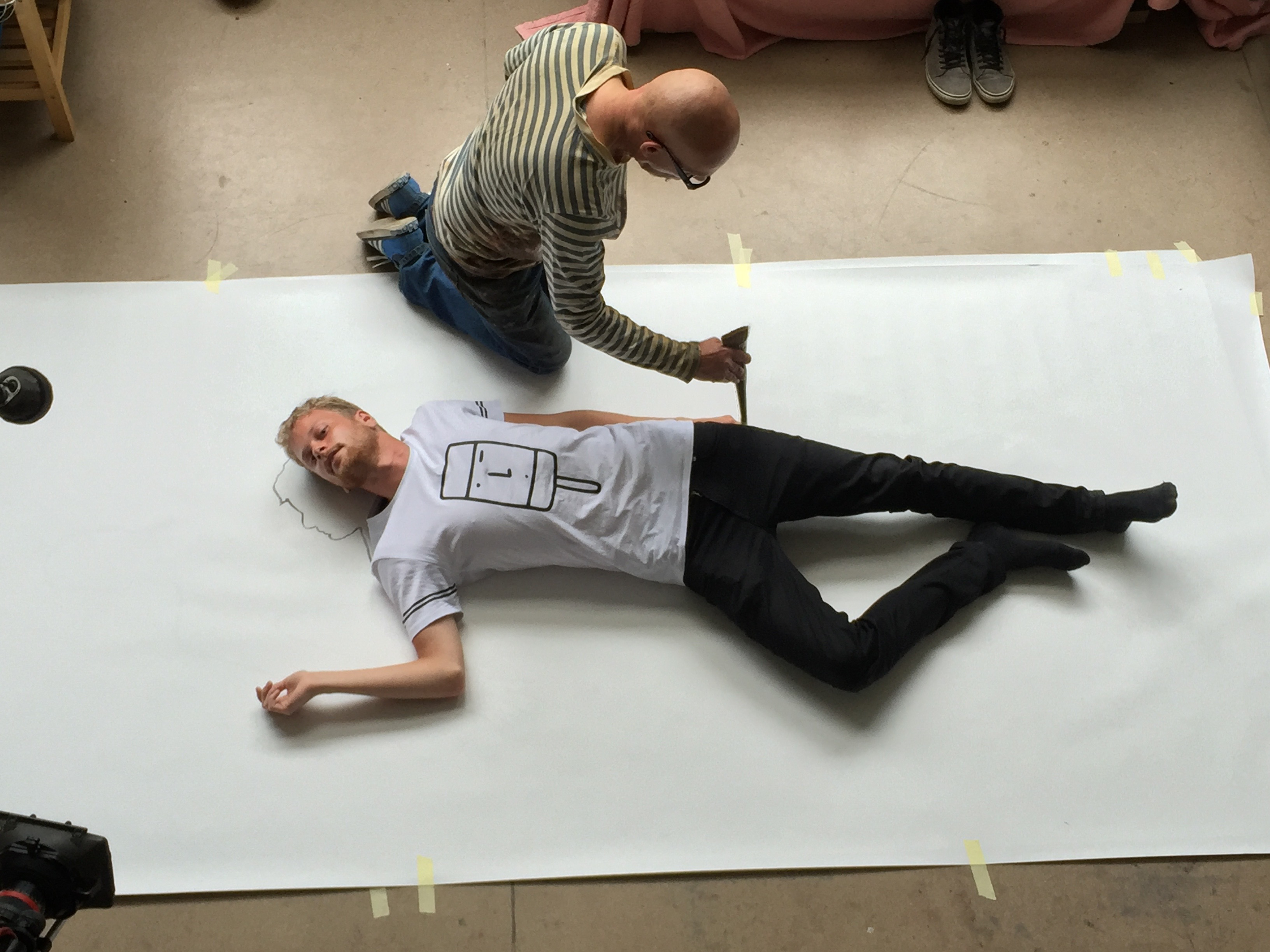 Man in white
Christophe and Dörr, both playwrights, also joined the research as artist themselves. They teamed up with fifteen-year-old Niek, whose absences always come with the illusion of a man in full white. 'As we kept asking and he told us more about the man, it became clear that he felt a fearful panic for this white figure', says Christophe, who processed Niek's words into a monologue: 'My best text in tears'. They asked Niek to recite the monologue in a professional radio play studio. The recording can be heard in an art installation that visualizes his experience: a round white dome with white draping sheets and underneath a pair of white sneakers. 'The creative process boosted Niek's self-confidence. Moreover, the results proved to be very insightful to his parents and neurologist, whom he never told about this. Based on his visit to the exposition, his neurologist concluded that Niek required different medication that would help control his fears.'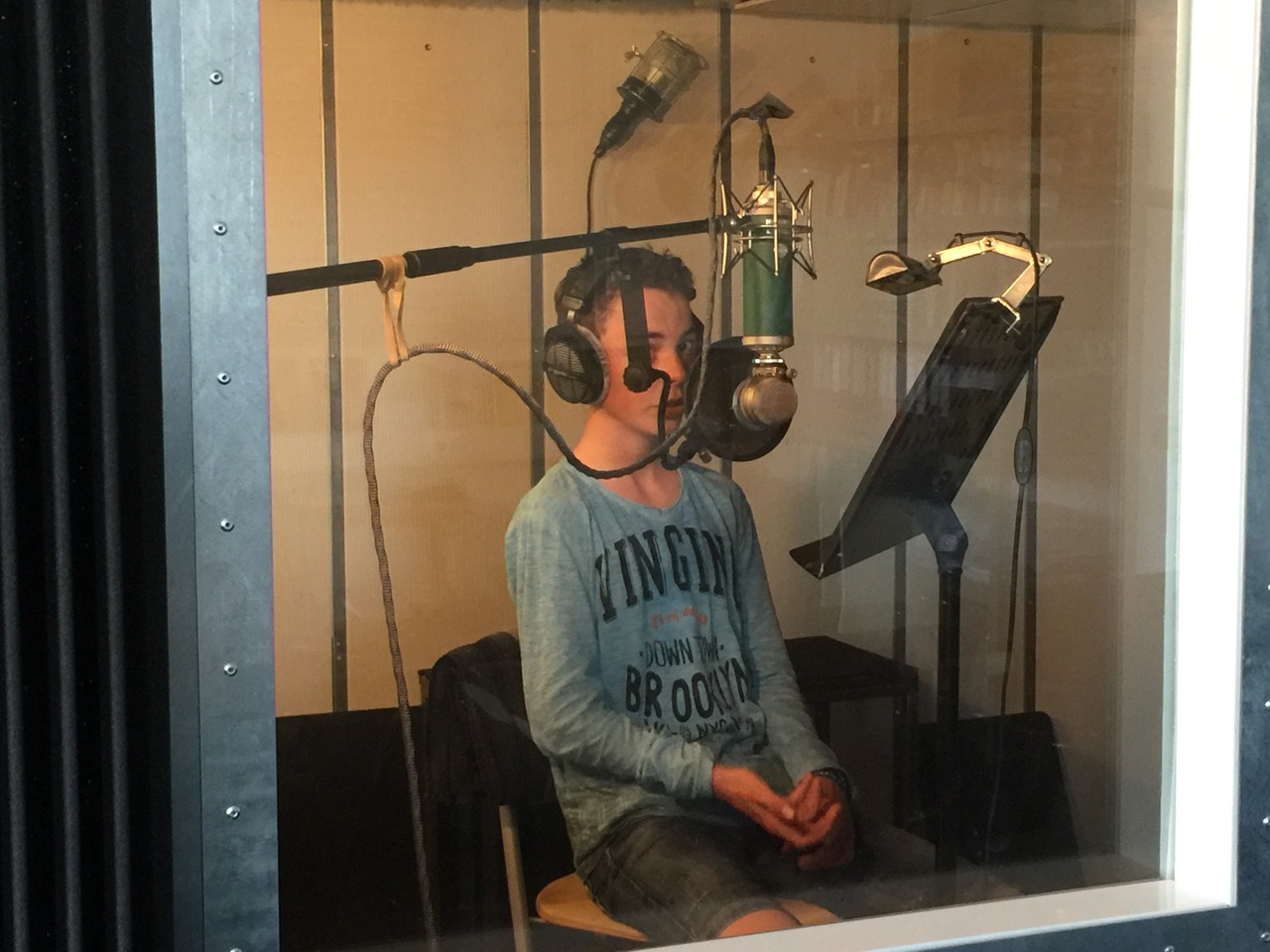 Mixed impact
This mixed impact is why this cross-over between art and science is of such great value, according to Christophe. 'The project empowers patients and provides medical specialists with valuable information. I know of three neurologists who used our material for their actual practice. And simultaneously it provides valuable knowledge to HKU: it teaches us how we can improve the ways in which we prepare students for the professional practice that awaits them. They will be working more and more in such transdisciplinary settings after their graduation. Exploring how we can combine artistic expressions with our social functions is therefore very useful.