Inner Play describes a method that helps students to take owner ship of their studies by playing and philosophizing. The book came about with a NOW Comenius Teaching Fellow grant 2018-2019 about the theme of 'personalised learning'.

We live in a globalized world that gets increasingly more complex and unpredictable, with a quickly-changing professional practice. This requires educational methods that are diverse in terms of culture, educational background, learning style, level, professional ambition, time, place, and financing. It also requires educational methods that can teach students how to deal with complexity and to look at the world from an open-minded and flexible perspective. And it means that students must be the owners of their own learning process.

De method described in Inner Play responds to these needs. The approach is based on Johan Huizinga's concept of Homo Ludens, which regards humans as intrinsically 'playful' beings.
By combining philosophy and game design in a narrative for studying, students will become aware that reality is ambiguous and constructed by concepts. The method offers students insight into the various functions and positions in society and will help them, in a playful manner, to find their own voice and continue to develop themselves.

This book is written for both teachers and students and can be used in a variety of ways. Part I mainly explains what ownership, playing and designing actually entail (own it, play it, and design it). Part II describes the two design canvases of the method and provides examples, tools and sets of rules.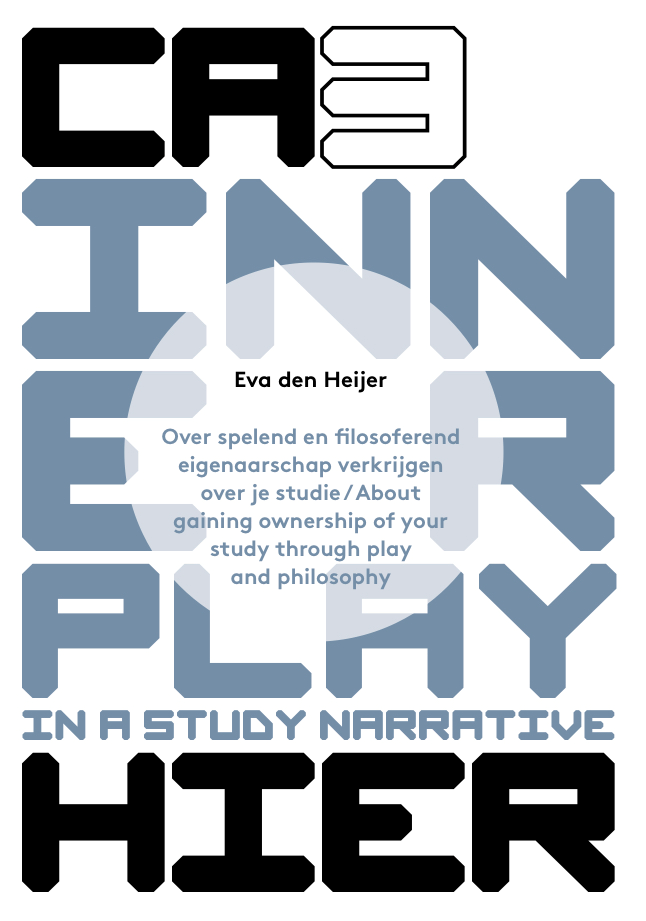 The Author
Eva den Heijer is an artist, a game designer, a ludo didactics teacher and a coach at HKU. For her Master's study Education in Arts, Eva researched how game elements could enhance the involvement of museum visitors and the way they look at art. As part of her Master's research, she created the game Tell your ARTtale, which can be implemented in museums or in Visual Arts studies. After starting to work as a teacher at HKU, she developed Tell your Dutchtale, a working method for international students which involves playing with typical Dutch clichés.

Since 2004, Eva has been coaching HKU bachelor students of Fine Arts, Illustration and Product Design and Master's students of Education in Arts. As part of this academic counselling, she developed a method in which games and play are embedded in personal development and professionalisation. In 2018 Eva received a Comenius Teaching Fellow grant which allowed her to develop this method further with a variety of new tools which can be directly implemented in educational programmes.
Order now
Order the book (Dutch version)
ISBN: 978 90 6403 924 9
(€16,50 including shipping within the Netherlands)

Download pdf of the book in English

Download pdf of the book in Dutch

For international shipments, please get in touch before placing your order. We will inform you about the correct shipping costs. Mail to hkupress@hku.nl.